Experiences: The Sanctum, Summer Season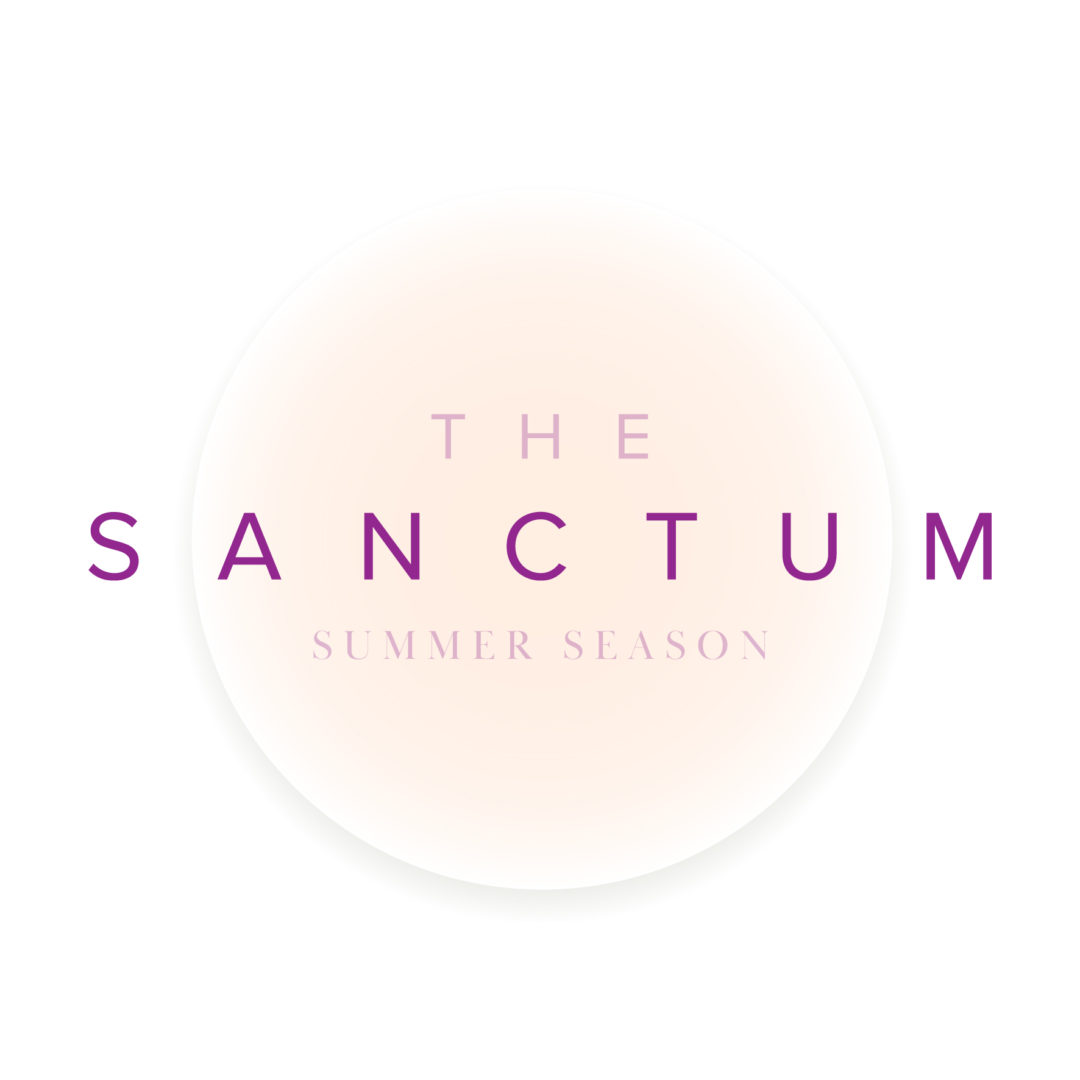 Experiences
Though most of our work is done in corporate organisations, we do run some open programmes and experiences that are available for all to join us in.
This includes regular Yoga Nidra classes and group meditations (currently on Zoom)
We also run The Sanctum – a seasonal space where individuals gather virtually to cultivate their inner spirit through various practices and exploration.
The Sanctum
The Sanctum was created so that you have a place to nourish your soul. A place to settle, soften and unfold, to sink deep into self, remember, discover and wonder. A place to be quiet and introspective – energetically held by a community of fellow seekers, travelling The Sanctum alongside you.
The Sanctum, Summer Season
Summer is a season of yang – fiery outward energy, movement, expansion, abundance, achievement. It is important to honour and cultivate this energy, to stoke the fire and connect with our vitality – but wherever there is yang there needs to be yin for one means nothing without the other – and anything done to excess is not healthy for the system. When we are spending energy, we need to replenish it. When we are so much with the outer world, we must find ways to stay in good contact with the private inner world too. Where there is light there is a need for shade; with heat, a need for coolness. There must be harmony and overall balance for wellness and flow to prevail.
So, we invite you to join us for The Sanctum, Summer Season – to rest your body and reenergise your spirit in stillness and sacred practice.
Throughout June and July, we'll gather virtually for live ritual practice, centred in tea ceremony, meditation, and guided wisdom. We'll meet on Friday mornings, to call in and greet the light, and on Tuesday early evenings to cool the heat.*
Cha Dao 'The Way of Tea' is rooted in the beliefs and practices of ancient Daoist Sages who considered tea to be a medicine that touched and enlivened the human spirit. They drank tea alone and together as a way to connect with self, each other and the natural world around them.
A Tea ceremony held in this tradition is a chance for us to be alone, together, for us to find stilling and silence, for us to pay attention and listen deeply from a place of relaxed being. It is a grounded and magical meditation. We're bringing it into the Sanctum with these intentions.
So, this isn't a teaching per se, but a place you will come to rhythmically and intentionally to meet yourself deeply through the art of simple but reverent ritual. As we drink tea in silence, and meditate on that and other poetic wisdom, you are invited to soften, settle, and replenish the essence of your inner nature.
We gather as a group online and participate in our collective experience in silence. There is no sharing circle or group conversation, so you can rest and explore in privacy, but within community – which offers much texture and beauty, and a depth of holding that goes beyond anything we can do individually. Sacred, quiet time spent alone, together.
The Sanctum won't change your life, but it will invite you to find the keys so you can open the doors to it.
The practicalities
12 x live group (no forced interaction) sessions via Zoom, each centred around a meditative tea ceremony, guided by Laura.
We meet for live sessions on Friday early mornings and Tuesday early evenings, throughout much of June and July.
Live sessions begin on Friday 4th June, and end on Tuesday 27th July
Friday sessions are mornings at 7:30am and Tuesday sessions are early evenings at 6pm.
There are no live sessions w/c 21st June, or w/c 12th July – self-guided practice will be offered.
Sessions last c. 60mins, so please allow enough time in your diary to keep it spacious. All times are UK BST.
There is no requirement to attend all sessions though you are encouraged to commit to a rhythm that resources you – the invitation is made, and the space is made available for you to tap in to as you are able.
Dates and further details will be sent in your welcome pack.
There'll be inspiration and guidance coming to you direct, in-between sessions too.
Early bird pricing £125+VAT (£150) until 7th May
£150+VAT (£180) from 8th – 16th May
Doors to The Sanctum close for the Summer Season on 16th May
Come and join us, we'll be going in deep.
Email laura@spacewith-in.com for more details or to secure your place.