Experiences: The Solo Sanctum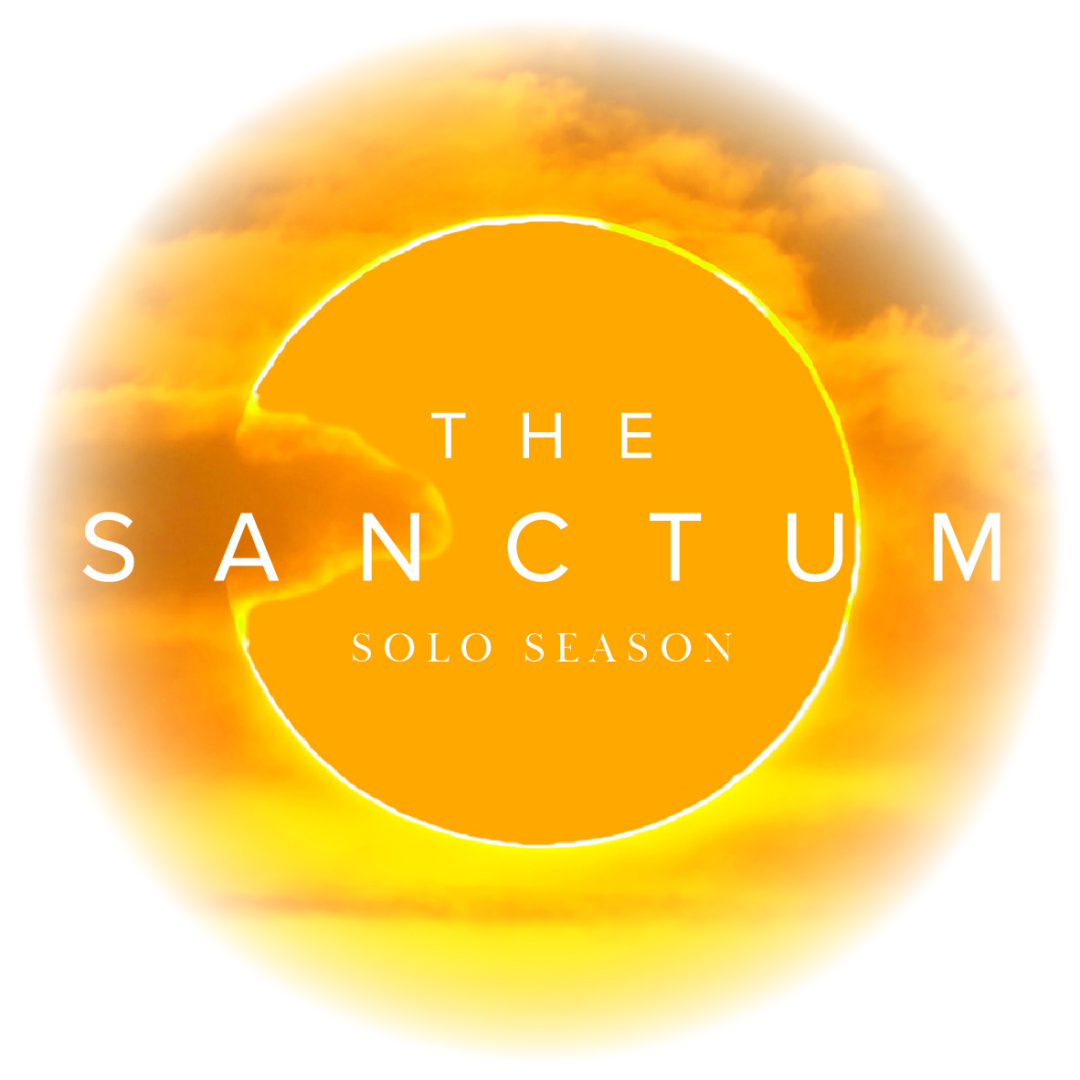 Though most of our work is done in corporate organisations, we do run some open programmes and experiences that are available for all.
This includes regular Yoga Nidra classes and group meditation and trainings (currently on Zoom). It also includes The Resonant Chamber and The Sanctum – spaces where individuals gather virtually to cultivate their inner spirit through various practices and inner exploration. Occasionally we run one-off events with trusted friends and partners too.
The Sanctum
Born in the chaotic heart of the global pandemic, The Sanctum was created as a safe and tender space for inner energetic nourishment. Its founding energy is 'Cultivating the spirit of self in sacred sanctuary' and as life continues to ebb and flow around us, and inside us in myriad ways, it remains a place for you to settle, soften and unfold, to sink deep into self, remember, discover and wonder. It is a place to be quiet, introspective yet connected – energetically held by a community of fellow seekers, travelling The Sanctum alongside you.
The Sanctum, Solo Season
Typically, The Sanctum gathers in virtual community online, to share live ceremony together weekly throughout the season.
This summer, for the first time, we will experience something different in our Solo Season – instead of meeting as a group for live ceremony, you will receive guided sessions in your inbox weekly for the duration of the season, meaning you can sit in The Sanctum wherever you are, whenever you wish, travelling with me and each other as always, in a slightly less obvious way – just as expansive, just as potent.
Summer is a time of movement, spontaneity and lightness – the intention of running The Sanctum this way this time is that you can tap in to and immerse yourself in that energy, without losing your connection to the rhythm and depth of this precious space. Each bespoke offering, shared weekly, invites you to join tea ritual, muse on poetry and guided systemic wisdom, and connect in silent meditation and reflective space.
This format is also great for those who cannot typically (or don't wish to) attend live sessions.
We'll return for group virtual gatherings later in the year.
The Practicalities
Sign up to join the Solo Season below…
You'll receive 8 x content emails throughout the season:

1 x opening guidance and reflection audio practice – sent to you by email June 30th

6 x bespoke recorded video sessions each centred loosely around a silent meditative tea ceremony, guided by Laura – sent to you weekly by email (Fridays, July 7th, 14th, 21st, 28th, August 4th, 11th)

1 x closing guidance and reflection audio practice – sent to you by email August 18th

All content is available online (via Vimeo) until 22nd September
£180 inc vat for new members of the community. The usual discounted price is available for alumni Sanctum community members – ask me for the discount code.
*If cost prohibits you from joining, please let us know and we'll make a space available to you in a different way.
Doors to The Sanctum close for the Solo Season on June 21st, at Summer Solstice.
Come and join us, it will be tender, expansive and very beautiful.
Join us here: