Silent Gathering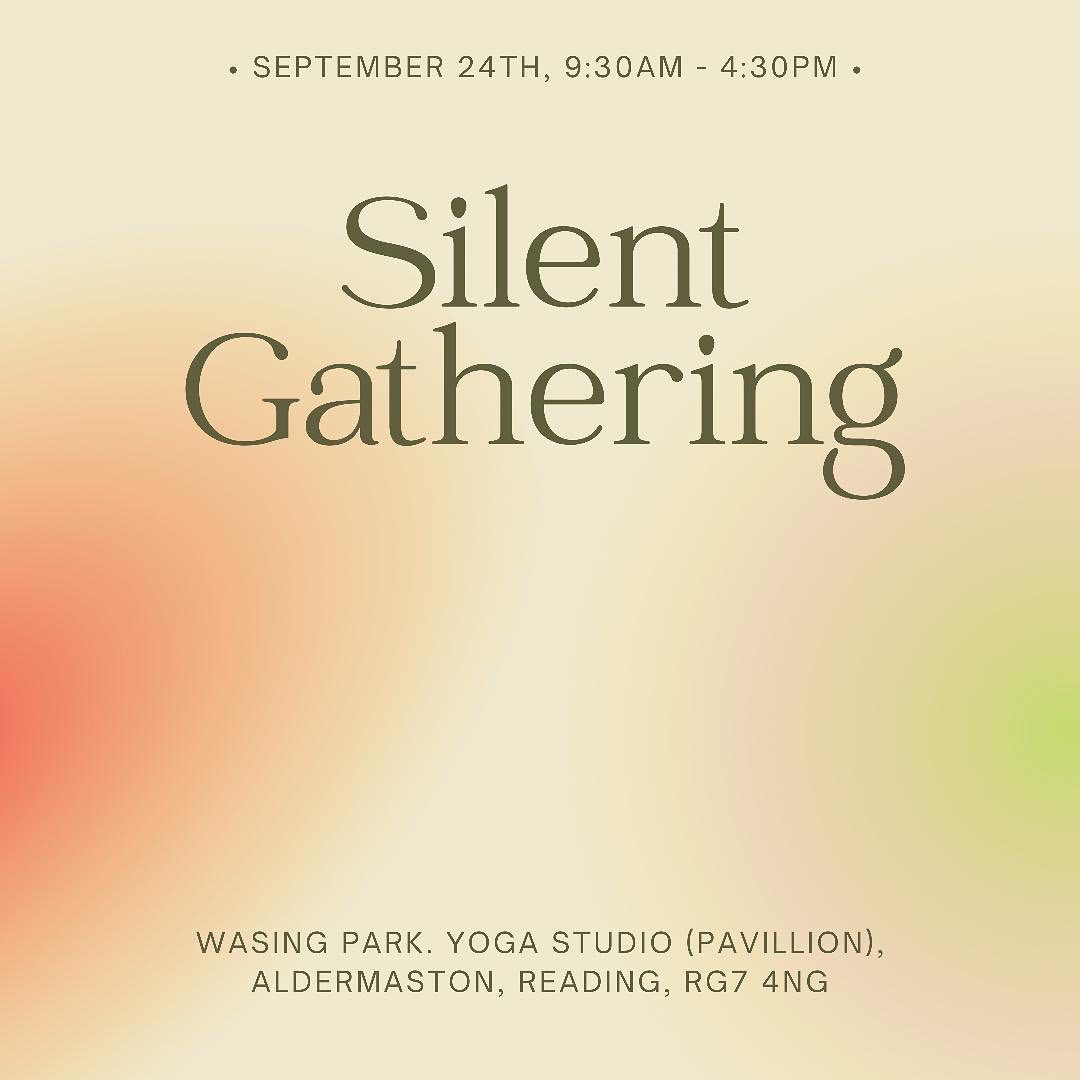 Experiences
Though most of our work is done in corporate organisations, we do run some open programmes and experiences that are available for all to join us in.
This includes regular Yoga Nidra classes and group meditations (currently on Zoom) and The Sanctum – a space where individuals gather virtually to cultivate their inner spirit through various practices and inner exploration.
Occasionally we run one-off event with trusted friends and partners too.
Silent Gathering
In partnership with Ria Ingleby, we invite you to join us for a silent gathering on September 24th – a quiet, deep, yet gentle exploration for body, mind and spirit.
Silence is rarely experienced, and really needed. Practising silence allows us to surface and contact hidden truth and wisdom. That's why we've created this gathering for you – so you can tap in below the noise to what wants to be revealed and known.
Over one day, in the spacious beauty of Wasing Park we will journey inward, releasing stuckness and possibility through movement, stillness and forms of meditation and energetic exploration. All quiet. All experienced alone but together, in community with others.
We will soften our bodies with gentle yoga and movement, replenish together in sacred tea ceremony, share lunch in noble silence, attune to and nourish our senses.
We will rest, reflect, spend time in nature, journal and explore through systemic constellation.
We will integrate what is discovered and uncovered, so you can take it into your work and life beyond. You will be held, encouraged and inspired, leaving refreshed and enlivened.
Come and join us.
(This is a nonprofit event with all monies after costs going to a very worthwhile charity 'Action Breaks Silence')
Email laura@spacewith-in.com for more details or to secure your place